Understanding Data Formats used for Visualization Applications
In order to work with data-visualization, it's important to understand the formats commonly used to generate visual data. In this article, I'll talk about different formats for storing data plus their advantages and disadvantages and give you some resources.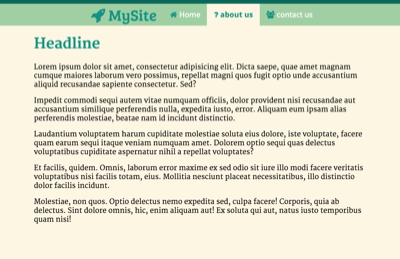 Horizontally Centered Navigation Menu with CSS
Getting a menu to center horizontally is surprisingly hard, especially when you're using CSS lists. In this tutorial, I'll show you how to change the display element to pretend you're centering a table, which is easy.